PINO 3000
SOPHISTICATED TEMPTATION. FASTIDIOUS WINES.
When three top wine growers from three countries came together to create something new, something great was the result – PINO 3000. This unusual wine – created by Sölden's 5-star hotel Das Central – combines superb locations, hand-picked selections and a palpable passion for what is special. Thanks to the special way it is stored, the Pinot Noir from winegrower Paul Achs from Austria, South Tyrol wine producer St. Pauls and German wine producer Dr. Heger, is a distinctive wine – one which is sure to be enjoyed. Matured high up on the majestic summit of the Gaislachkogl at over 3,048 metres altitude in fine, 'barrique' oak barrels.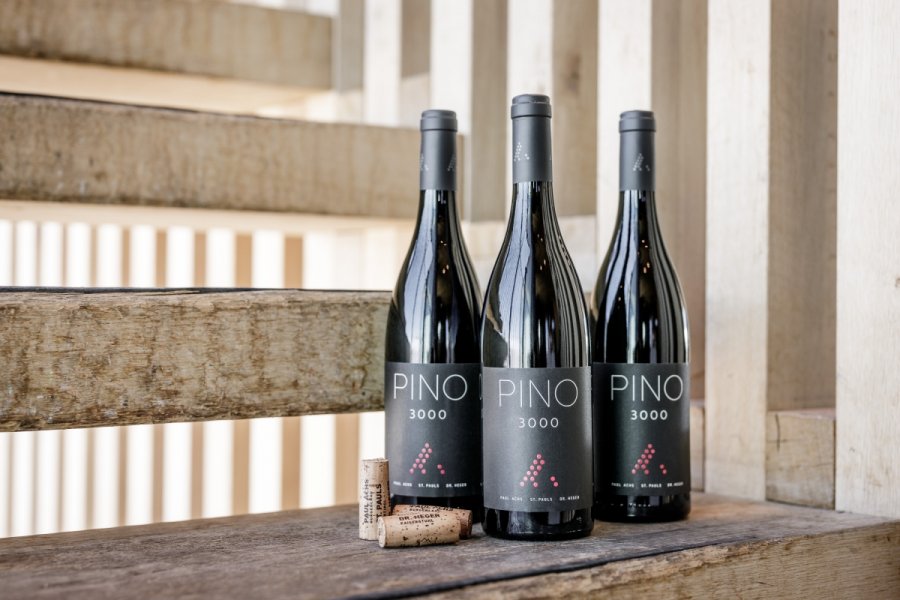 ENJOY PINO 3000 AT HOME...
Subscription package PINO 3000
Secure one of the 33 subscription packages for the 2020 vintage and soon celebrate the wine handover of your very own PINO 3000 package.


SUBSCRIPTION PACKAGE – € 1,260.–

12 bottles PINO 3000 'vintage 2020' (0,75 l)
PINO 3000 surprise
1 night (2 people) for the 'PINO 3000 collection' event on 02.09.2023


Request subscription package
Pleasure-filled moments in pictures
INTRODUCING A MASTERPIECE
PINO 3000 - Facts & Information
THE HISTORY OF AN EXCEPTIONAL WINE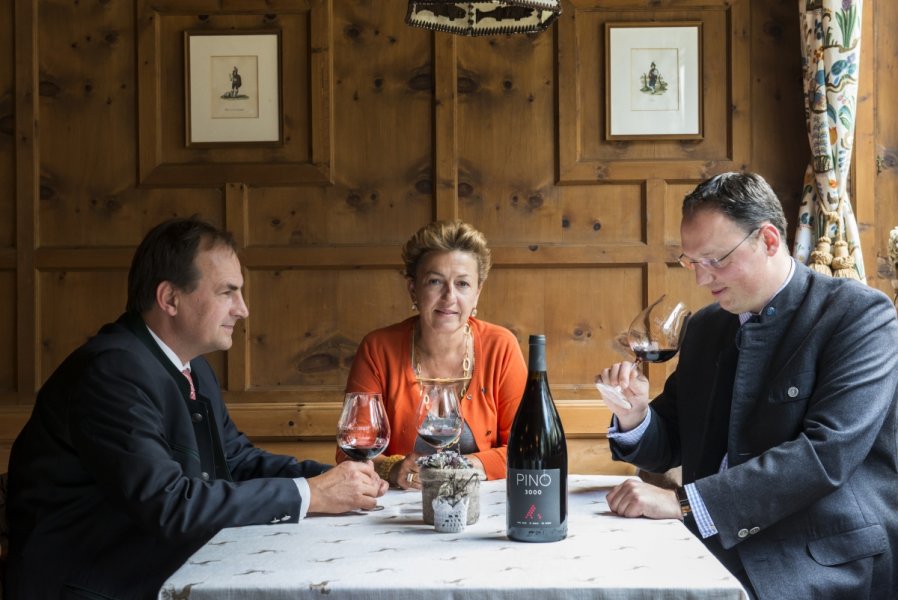 PINO 3000
From concept through to fruition
For over 15 years the summit of the Gaislachkogl has been the international meeting point of pleasure at the Wein am Berg event. 'Because wine quite simply tastes better at 3000 metres', top chefs, renowned winegrowers, sports legends and wine lovers have been celebrating this exquisite gourmet art above the clouds, inspiring something worthy of note – for instance such an elegant and expressive creation as PINO 3000.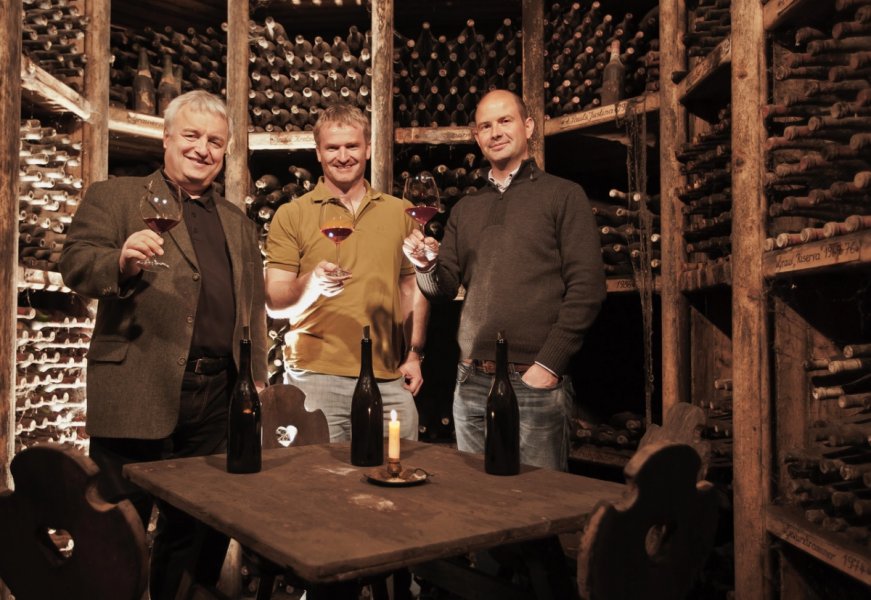 The winegrowers
Pleasure ambassadors from three countries
Burgenland winegrower Paul Achs dedicates 22 hectares of land predominantly to his red varieties, which are harvested by hand and delicately processed. German winegrower Dr. Heger – named by Gault Millau as 'Winegrower of the year 2013'– makes a contribution with his most prized location too. Together with the sun-drenched grapes and 100 years of experience from South Tyrol's Kellerei St. Pauls, this is the basis for PINO 3000: brought together in South Tyrol. Refined in Sölden.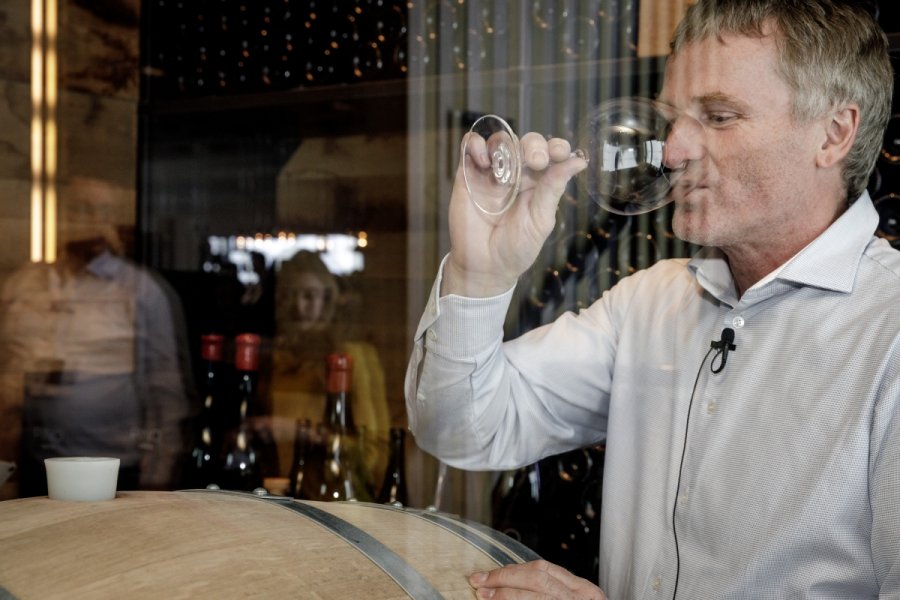 Storage at 3,048 m altitude
Good things take time
This is why PINO 3000 matures a bit longer. With the even cool temperatures at above 3000 metres altitude, modified oxygen content and low atmospheric pressure, it gains a clearly more fruity character, which together with its versatile aromas in the glass, makes it particularly special. – The result – a distinctive, full-bodied, yet unobtrusive Pinot Noir which has a story to tell and is expressive.